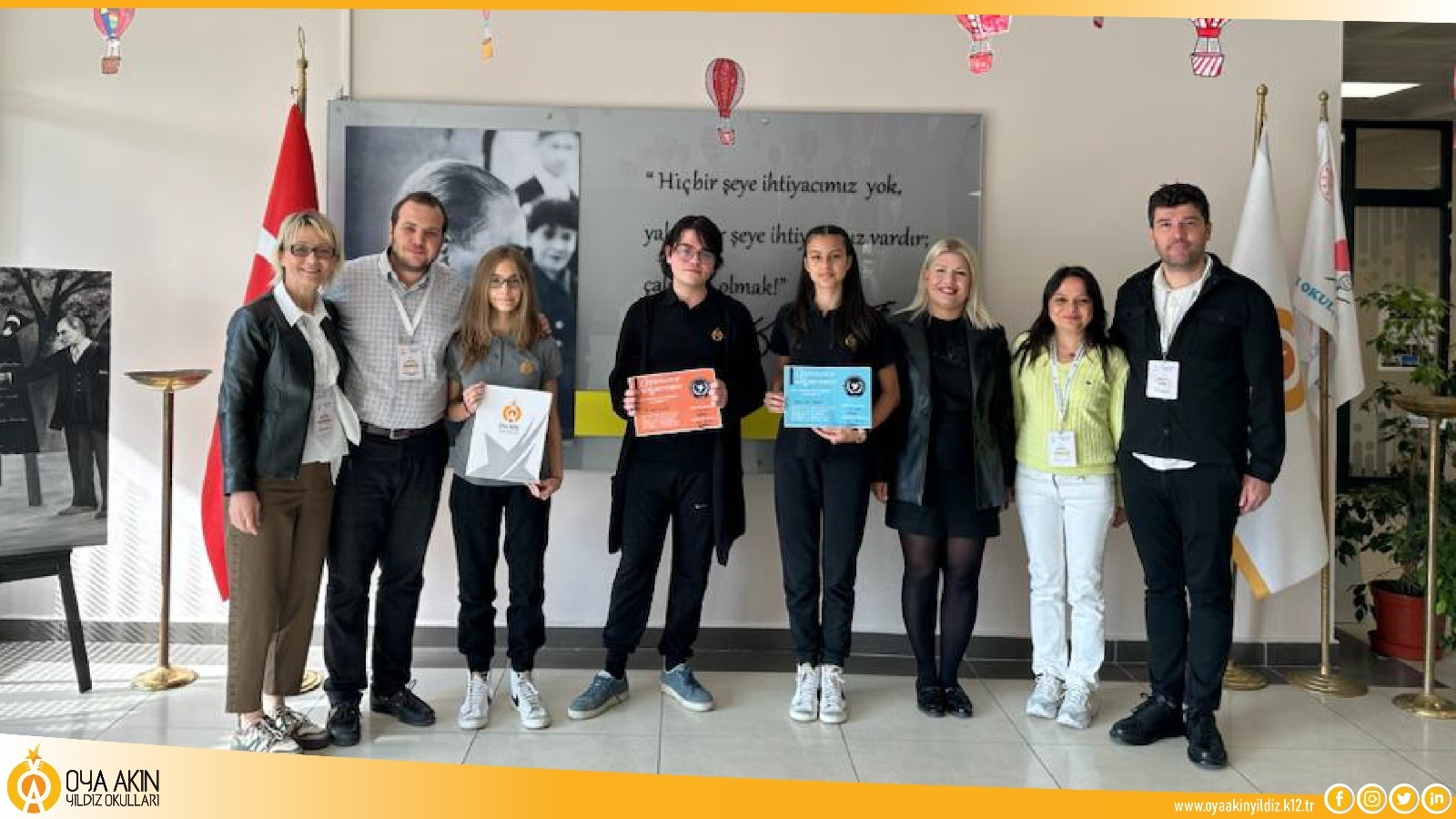 Oya Akin Yildiz Schools proudly announces its exceptional performance at the first annual session of the Model United Nations of Bilkent University (MUNBU) Workshop 2023. A delegation of 26 students, accompanied by three dedicated teachers as advisors, represented our school with utmost dedication and expertise.
During the workshop, our students demonstrated remarkable skills and knowledge in various committees, and their hard work was recognized with prestigious awards:
Ali İhsan Koçoğlu, a talented grade 12 student, received the "Promising Delegate" award while representing Oya Akin Yildiz Schools in the United Nations Development Programme (UNDP) committee.
Aykız Nefes Erözalp, a bright grade 10 student, was awarded the coveted title of "Outstanding Delegate" for her exemplary performance in the UNDP committee.
Aislin Beste Smith, another accomplished grade 10 student, secured an "Honorable Mention" in the Joint Crisis Committee (JCC), displaying her exceptional diplomacy and negotiation skills.
These achievements exemplify the dedication, critical thinking, and exceptional communication skills our students possess. Oya Akin Yildiz Schools continues to foster global awareness, leadership, and diplomacy among its students, providing them with the tools and experiences necessary for success in the modern world.
We extend our heartfelt congratulations to Ali İhsan Koçoğlu, Aykız Nefes Erözalp, and Aislin Beste Smith for their outstanding contributions to the MUNBU Workshop 2023. We are immensely proud of our delegation and the invaluable experience they gained during this international event.